Highlights from March 26 in Seattle!
Important Message to Seattle. Please watch and share video below.
March organizer Victoria Palmer shares a heartfelt message for the crowd and for the city of Seattle before the march starts on January 8, 2022.  This was our BIG MARCH and the final in this campaign of 9 marches through Pike Place Market.
Marching around Washington
Join us on March 28th for the
BIG MARCH
Meet near the fountain on Capitol Way.  Come as early as 11:00 to wave signs and flags.
Our protests have been a huge success
Let's make March 28th our biggest march of the year!
Join us to protest all remaining issues including Governor Inslee himself. 
It's time for him to resign. See flyer below for more details.
Update (3/10): HB1333 is dead!  It didn't make the house cutoff.  
Update (3/6):  Healthcare mask mandate will end on April 3. A huge achievement for the our pushback efforts!
Updates (2/7):  King County and City of Seattle dropped their employee vaccine mandate!  State of WA and Port of Seattle have not.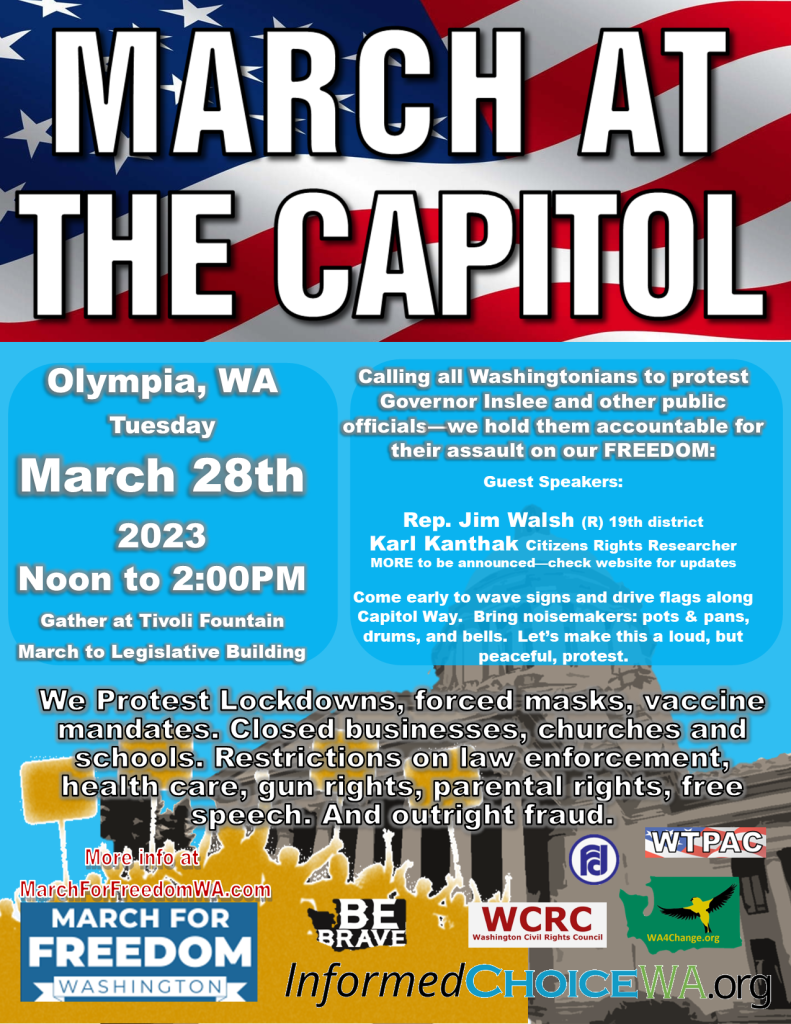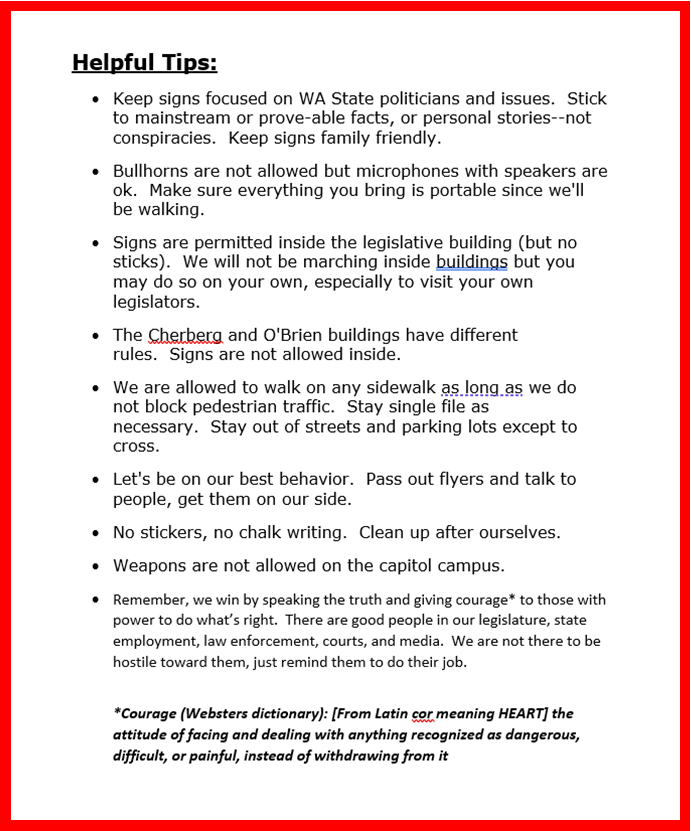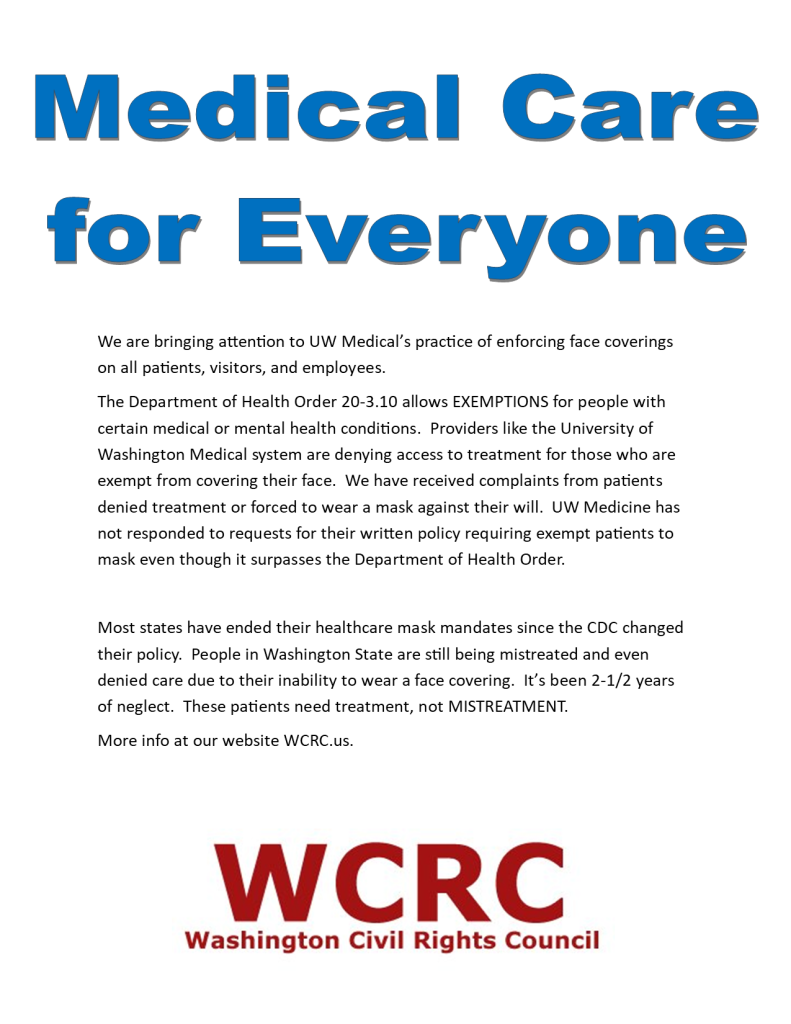 Interview with Irida.TV: How Marching For Freedom Is Changing Hearts & Minds